Just east of East Sanctum and south of Farstrider Retreat lies a quiet agricultural community deep in the woods of Eversong. It is here that the Summerlights, the Stillbrooks and the Sunstalkers make their living.
The Summerlight Orchards Edit
The Summerlights own a prominent apple orchard in this part of Eversong. It is here that they breed and grow several different species of their product that they later turn into pies, ciders or doughnuts. Although not as popular as their apples, the Summerlights also have a small pumpkin patch that they grow specifically for Hallow's End and Pilgrim's Bounty.
During the months of those two holidays, the Summerlights also offer a carriage ride through their apple orchards, in addition to allowing people to go apple picking - for a fee, of course.
Stillbrook Nursery Edit
Stillbrook Nursery is known for their beautiful gardens and their equally stunning flowers. It is popular spot for husbands and wives to pick out bouquets for their partner during Noblegarden or after a heated disagreement. Engaged couples also visit this nursery to pick out floral arrangements for their upcoming weddings.
This nursery also houses smaller animals, such as rabbits and ducks. They sell the offspring to their customers - especially around Noblegarden and Children's Week.
Sunstalker Ranch Edit
The Sunstalker Ranch is home of the famed and colorful Sunstalker Hawkstriders. Although originally just a meager ranch with just a few hawkstriders to their name, the Sunstalkers have seen a recent growth in business as of late. This is due to semi-famous jockey, Aydale Rosepath, winning a derby riding a hawkstrider born and raised on the Sunstalker Ranch.
With their birds gaining popularity for their good temperament and vibrant colors, the Sunstalkers were able to afford to expand. Now the family-owned business cares for well over a couple dozen Hawkstriders, all of which freely roam the fenced-in ranch.
Although not as popular as their birds, the Sunstalkers also make their own cheese with the goats that live on their property, and own a vegetable garden just outside their back porch.
The Dawnseeker Vineyards and Winery Edit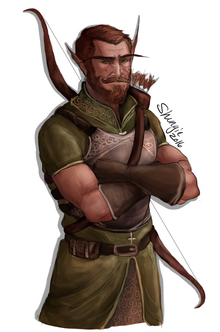 Decades ago, the Dawnseeker Winery was also a popular place of business. As one might have guessed, the Dawnseeker Winery was known for their wines and grape orchards. However, the winery was later destroyed during the Scourge Invasion where the two owners, Armoc and Myrella were murdered by the Lich King's horde of undead.
It still remains in ruins to this day, a shadow of its former self. Although the heir of the winery still owns it, it does not look like Kevmar Dawnseeker will be restoring the winery any time soon, or sell the land to people who would make better use of it.
Ad blocker interference detected!
Wikia is a free-to-use site that makes money from advertising. We have a modified experience for viewers using ad blockers

Wikia is not accessible if you've made further modifications. Remove the custom ad blocker rule(s) and the page will load as expected.